Dr. Francesco Amato
/Italia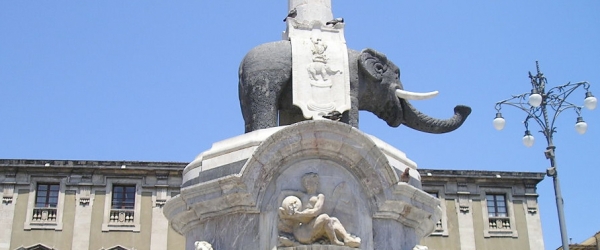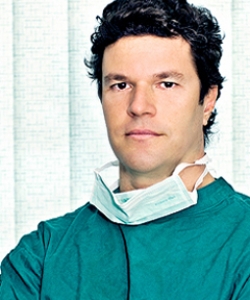 Dr. Francesco Amato
Studio Associato Dr. Saverio e Francesco Amato
Viale Alcide De Gasperi, 187 95127 Catania
Tel. +39.095.388585
Mail. [email protected]

Two generations of dentists have made this Office a center of excellence in Catania for over 50 years. The health and restoration of mouth function and teeth are the key point of our daily commitment.

To treat our patients with the highest standards, dr. Amato, graduated from the American Dental Board, a specialist in Periodontics and Implantology at New York University, leads a team of dentists, each of them has got advanced international training in their specialty expertise. In addition, each member of our team has contributed to publications and is a listened opinion leader in the international scientific Community.
The careful study and detailed planning of each individual case provides individualized treatment plans that correspond to the real needs of the patient, from the simplest solutions to complex and advanced one.
The ongoing clinical research and the rigid implant surgical protocols are our pride. By employing the latest surgical techniques and the finest materials available today we enable our patients to recover masticatory function and aesthetics in a very short time, allowing, even through bone regeneration, the possibility to place implants in sites where until a few years ago was not possible to propose this solution.
The technology shows its highest expression in Computer Guided Implantology. The planning of each case is studied digitally, through computer programs that simulate implants placement on a model drawn on the CT, the margin for human error is nearly completely eliminated, allowing a precision unattainable otherwise. The result is we can give patients new natural-like dentition immediately in the same session. This Office can boast the use of immediate loading and immediate dentures protocols for 15 years!

In our Clinic to increase surgical comfort, patients are given the opportunity to take advantage of sedation under the supervision of an anesthesiology specialist. Sedated patients are so far managed in safety and they breathe on their own, but they are perfectly vigilant, in total comfort and relaxation. Consequently, there is full cooperation and an absolute elimination of the anxieties and dentist phobias. Simultaneously pain-killers and anti-inflammatory are subministrated in a way that any post-operative discomfort is minimized, if not totally eliminated.
Long and sophisticated surgery operations may be performed in total relaxation.
The Patients can trust the care of professionals of undoubted and proven reliability, make sure that the therapies offered and agreed will then be completed successfully and without any unpleasant surprises. This an added value to each performance that Studio Amato can always offer each patient.
Excellence can be taught. Our team dedicate much time to train other dentists who desire to improve their knowledge and provide increasingly innovative implant solutions in their treatment plans. Meetings with groups of colleagues and individualized sessions are commonplace in our structure. The more complex multidisciplinary treatment plans can then be provided under the guide of high profile professionals.
We live our profession with an inexhaustible enthusiasm for many years, together with our experience we can advise and direct our patients to a number of choices that best meet their liking.
EDUCATION:

1984-1991 University of Catania, Italy
Degree in Medicine

1998 University of Catania, Italy
Abilitation for Dentistry


1992-1993 New York University College of Dentistry, One Year full time Program
Advanced Program for International Dentists in Periodontics


1993-1995 New York University College of Dentistry, Two Year full time Program
Advanced Program for International Dentists in Implant Dentistry

1994-1995 New York University College of Dentistry
Continuing Education Program in Implant Dentistry

1994-1997 University of Catania, Italy
Ph.D., Biopharmaceutical Microbiology
WORK EXPERIENCE:
1995- Present Dentist in Private Practice specializing in
Oral Surgery, Periodontology, Implantology.
Catania, Italy
1989-1991 University of Catania, Italy
Residency in Oral Surgery Department
TEACHING EXPERIENCE:
2008 Lecturer: XI Congresso Internazionale di Terapia Implantare: Quintessence and NYU Department of Periodontology and Implant Dentistry
2007 Lecturer: NYU Annual Implant Symposium - New York

1996-2011 Lecturer: International Implant Meeting: 3I - Abano-Terme-Verona, Italy
1995-2011 Lecturer: Clinical Director one year Program in Implant Dentistry private course Catania, Italy
2008-2011 Lecturer: Clinical Director six months Program in Periodontics private course Catania, Italy
2010-2011 Lecturer: one day at one year program master in Periodology private course Porto, Portugal
2011 Lecturer: International Symposium 3M Unitek - Dubai, Emirates
2012 Lecturer: 1st European Symposium Biomet 3i Madrid, Spain
2012 Lecturer: Hard and Soft Tissue in Implantology SECIB course - Tarragona, Spain
2012 Lecturer: "International Conference on Tissue Science & Engineering" (Tissue Science-2012) Chicago (OMICS)
2012 Lecturer: Nacional SECIB - Cadiz, Spain
2013 Lecturer: 8° Symposium Biomet 3i Paris, France

PUBLICATIONS:
1. Implant Site Development by Orthodontic Forced Extraction: A preliminary study. Int J Oral Maxillofac Implants 2012;27:411-420
2. Rapid Orthodontic Treatment after the Ridge-Splitting Tecnique- A Combined Surgical-Orthodontic Approach for Implant Site Development: Case Report. Int J Periodontics Restorative Dent 2012;32:395-402
3. The guided soft and hard tissue preparation 1 : A Novel - Technique for Crown Lengthening Procedure, a case series. American J Esthet Dent (to be published spring 2013)


PROFESSIONAL AFFILIATIONS:

ADA Dental Board Examination Part I and Part II
LANGUAGES: English, Italian