Dr. Tiziano Testori
/Italia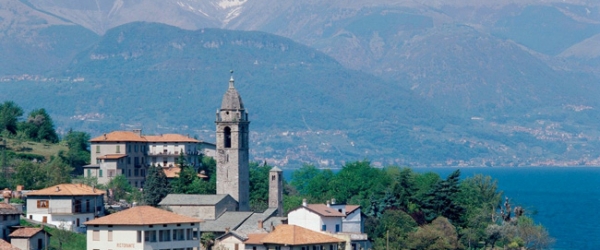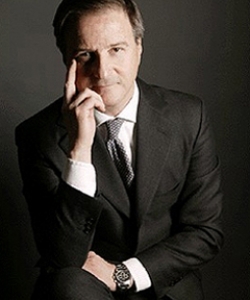 Dr. Tiziano Testori
Via Rubini, 22 22100 Como
Tel. +39-031-241652
Fax. +39-031-243027
Web. www.implantologiaitalia.it
Mail. [email protected]

Laureato in Medicina e Chirurgia nel 1981 presso l'Università degli Studi di Milano, specializzato in Odontostomatologia nel 1984 ed Ortognatodonzia nel 1986 presso lo stesso ateneo.
Fellowship in chirurgia orale ed implantare presso University of Miami, Department of Maxillofacial Surgery and Implant Dentistry (Direttore Prof. R. E. Marx), Miami, FL, USA.
Responsabile del Reparto di Implantologia e Riabilitazione Orale presso la Clinica Odontoiatrica (Direttore Prof. R. L. Weinstein), I.R.C.C.S. Istituto Ortopedico Galeazzi, Università degli Studi di Milano.
Docente al Corso Elettivo (Direttore: prof. A.B. Giannì) "Terapia riabilitativa e ricostruttiva dei mascellari: quale collaborazione oggi tra ortodontista e implantoprotesista e chirurgo maxillo-facciale nella pratica clinica", Corso di Laurea in Odontoiatria e Protesi Dentaria, Università degli Studi di Milano. Visiting Professor New York University, College of Dentistry (Direttore Prof. D. P. Tarnow), New York, NY, USA.
Docente al Diploma Europeo Interuniversitario di Implantologia, Università della Corsica "Pasquale Paoli", Department Santé (Direttore Prof. Pascal Valentini), Diplôme Inter-Universistaire Européen d'Implantologie, Corte Corsica, Francia e presso l'Università di Liegi, Belgio (Direttore Prof. Eric Rompen).
Docente al "Diploma Universitario in Implantologia", Department of Biomaterials Handicap Research, University of Göteborg, Svezia (Direttore: Prof. Thomas Albrektsson) e Clinica Aparicio (Direttore: Dr. Carlos Aparicio), Barcellona, Spagna.
Fellow dell'"International College of Dentists".
Past-Presidente (2007-2008) della Società Italiana di Chirurgia Orale ed Implantologia (SICOI).
Membro dell'Editorial Board di "Practical Procedures and Aesthetic Dentistry (PPAD)" edizione Montage Media, USA e dell'"European Journal of Oral Implantology", Quintessence Publishing Co.
Membro dell' Editorial Board di "Titanium" International Scientific Journal of Dental Implants & Biomaterials pubblicato da Creative Publishing Solution in Boca Raton FL, USA.
Membro dell'Editorial Board del Journal of Implant & Advanced Clinical Dentistry (JIACD), editors: D. Holtzclaw e N. Toscano, Publisher SpecOps Media, LLC (USA).
Referee per la Chirurgia Orale e l'Implantologia a supporto della Commissione Nazionale del Ministero della Salute per la Formazione Continua in Medicina ed Odontostomatologia.
Revisore per la Cochrane Collaboration a livello dell'Oral Health Group.
Socio attivo della Academy of Osseointegration (AO), dell'European Association for Osseointegration (EAO), della Società Italiana di Implantologia Osteointegrata (SIO) e della Società Italiana di Chirurgia Orale ed Implantologia (SICOI).
Membro attivo del Board Europeo di Chirurgia Orale (EFOSS).
Socio Effettivo dell'Associazione Amici di Brugg.
Presidente AISG (Advanced Study Group in Implantology).
Vincitore insieme a F. Galli, M. Capelli, F. Zuffetti, M. Esposito del William R. Laney Award per il miglior articolo scientifico apparso sull'International Journal of Oral and Maxillofacial Implants (JOMI), volume 22, numero 5, 2007 al Congresso dell'Academy of Osseointegration (AO), San Diego USA, 26-28 Febbraio 2009.
Autore di 200 articoli scientifici.
Autore con il Prof. R.L. Weinstein ed il Prof. S. Wallace del libro "La chirurgia del seno mascellare e le alternative terapeutiche" Ed. Acme 2005, tradotto in lingua inglese "Sinus Lift Surgery and alternatives in treatment" Ed. Quintessence Publishing Co, Berlino, 2009. Autore con il Dr. F. Galli ed il Dr. M. Del Fabbro del libro "Il Carico Immediato: la nuova era dell'Implantologia" Ed. ACME Italy 2009.
Relatore in numerosi Congressi in Italia e all'Estero.