Dr. Jose M. Navarro
/Spagna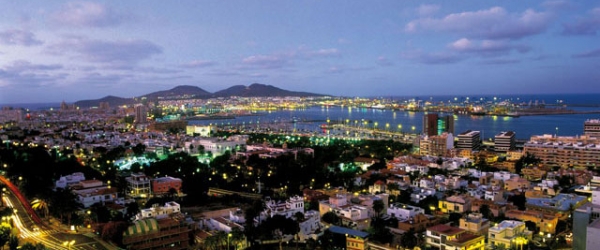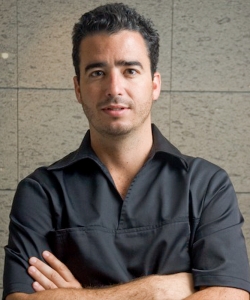 Dr. Jose M. Navarro
C/ Primero de Mayo, 37 bis 35002 Gran Canaria
Tel. +34.928.383.121
Fax. +34.928.384.979
Web. http://www.branemark.es
Mail. [email protected]

Presentation
The Bränemark Center for implants and dental health is situated in Gran Canaria, one of the seven Canary Islands, the practice boasts of 9 trained specialists as well as internationally recognized authority in different dental fields, who work collaboratively with one another to achieve the best possible outcome for the patient. In addition, some of these dentists are frequent authors of dental literature, and sought-after lecturers both nationally and internationally.

History
Our center is equipped with the most modern technology for optimal care and treatment of the dental patient. 

Three-dimensional in-office imaging is offering the field of dentistry previously undreamed-of diagnostic and therapeutic options in the fields of surgery, prosthetics, orthodontics, and restorative dentistry. 
We have been one of the first dental clinics in the World to incorporate 3D Cone Beam dental Imaging to our office in 2007.
Our well equiped surgical suites are prepared for the use of I.V. sedation. With our our anesthesiologists, we are able to perform all of our surgeries avoiding patient anxiety or fear.

The in-house dental Laboratory makes immediate treatments a routine in our practice. As inovation continues changing restorative dentistry, flawless technical support is more crucial than ever. 6 highly qualified and trained dental technicians construct individualised and aesthetic dental replacements in our own master dental lab.

Our lecture room is equiped for computerized presentations and comprises of a video transmission system that makes live broadcasting possible.around the globe Our lectures and courses, include hands-on and live tratments, for participants from all over the world.


Facilities and equipment
Focused on esthetic dentistry and implant therapy for almost three decades, we are pioneers in the field of osseointegration worldwide. We are currently one of only 9 centers in the world coordinated by Professor P.I Branemark, father of modern implant dentistry.

Under Professor Branemark´s guidance and mentorship,
we have developed bone grafting techniques that allow us to build bone where the original quantity is insufficient for implant placement. But as grafting is a rather invasive procedure, we have also developed a technique for placing fixtures in the zygomatic cheek bone, which in many cases eliminates the need for grafting even in the severely resorbed maxilla.

Since the mid 90´s and again following a protocol created by Professor Braneamark (Teeth in a day) our center has been able to treat the edentulous patient by placing the definite fixed bridge on the same day that the implants are surgically installed.
Today, thanks to computer Imaging and guidance, we are able to perform this procedure in 45 minutes. Avoiding the need of opening a flap or utilizing sutures, in a way that patients suffer from almost no post-operatory pain, inflamation or discomffort.


Medical Attention
All of us who work here are dedicated to excellence and uncompromised surgical and prosthetic rehabilitation coupled with positive and caring patient interaction.

In addition to providing quality patient care, we are dedicated to research and clinical follow-up.

At our center, our main objective is to offer you the highest 
quality dental care in both prevention and restoration.
We listen to your dental concerns, deliver meticulous diagnosis, and Develop personalized treatment plans. 
Often times, interaction and coordination between specialists will be neccessary in order to achieve an esthetically pleasing, high quality standards result. Time, effort and teamwork, will make your desired goals possible. 

Our objective is to obtain the satisfaction of healthy and beautiful teeth and a feeling of wellbeing in an attractive, relaxed atmosphere.